While zeroing in on house design and decor as a whole, paying attention to individual blocks might get a little difficult. In this game, your bathroom could also get sidelined which is an integral and also one of the most significant parts of your house. Let's focus all the attention on that one part this time where you get most of the introspecting ideas and unwind after a long day of work.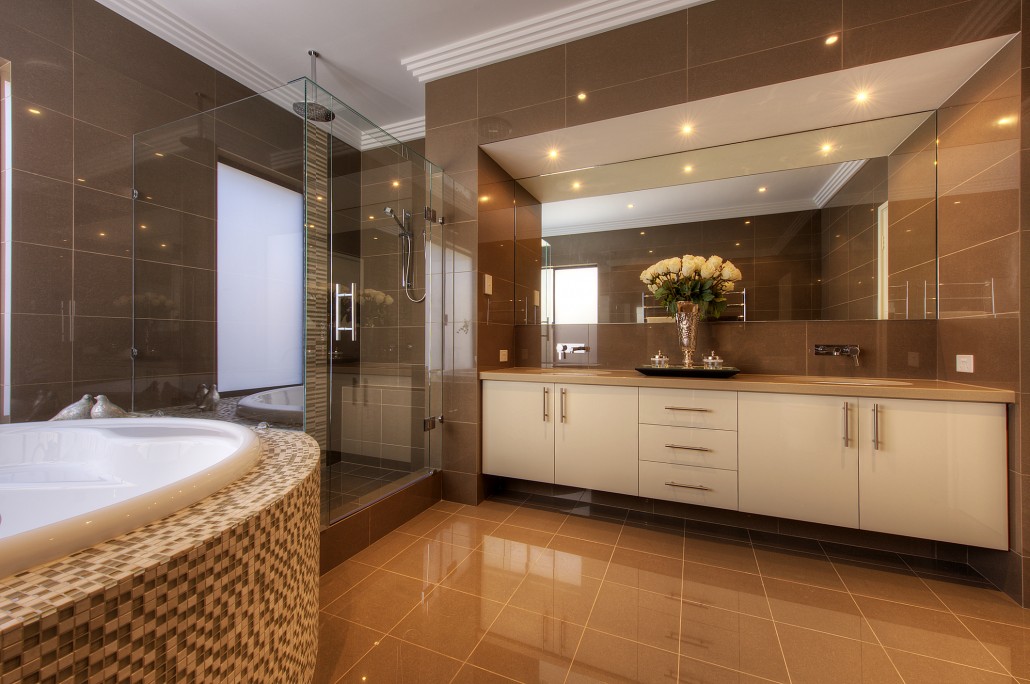 Modern bathrooms spell out unpredictable and a combination of all moods. From doorless shower sections to mono-colored understated bathrooms, the ideas can be endless but the purpose is one – chic, striking and urban. Just look at these captivating ideas of modern bathroom styles and tell if they didn't enthrall you completely.
Understatement at Its Best: Spacious and breathing space fitted with all the basic elements oozes ease. The understatement speaks louder than any detailing when placed rightly. The best part of an understated bathroom is the bold effect it brings without having to apply many efforts. Modern bathroom styles are just that! An elevated tub at the center and a couple of vintage decoratives define the whole space in highly enchanting moods. You can borrow the Parisian style fixtures to add a touch of flirt and turn the appeal.
Monochrome Glam: Just the two colors can create an unprecedented feel for your bathroom that makes anything else look like irrelevant. Monochrome gives you numerous ideas and experiments to play with the same space and area to create different designs to choose from. So, never believe anything that suggests black and white put limits on your bathroom ideas. If you are a mind of abstractness and extreme experiment, you can always play unexpected pop of bright colors amid a place completely covered in monochrome.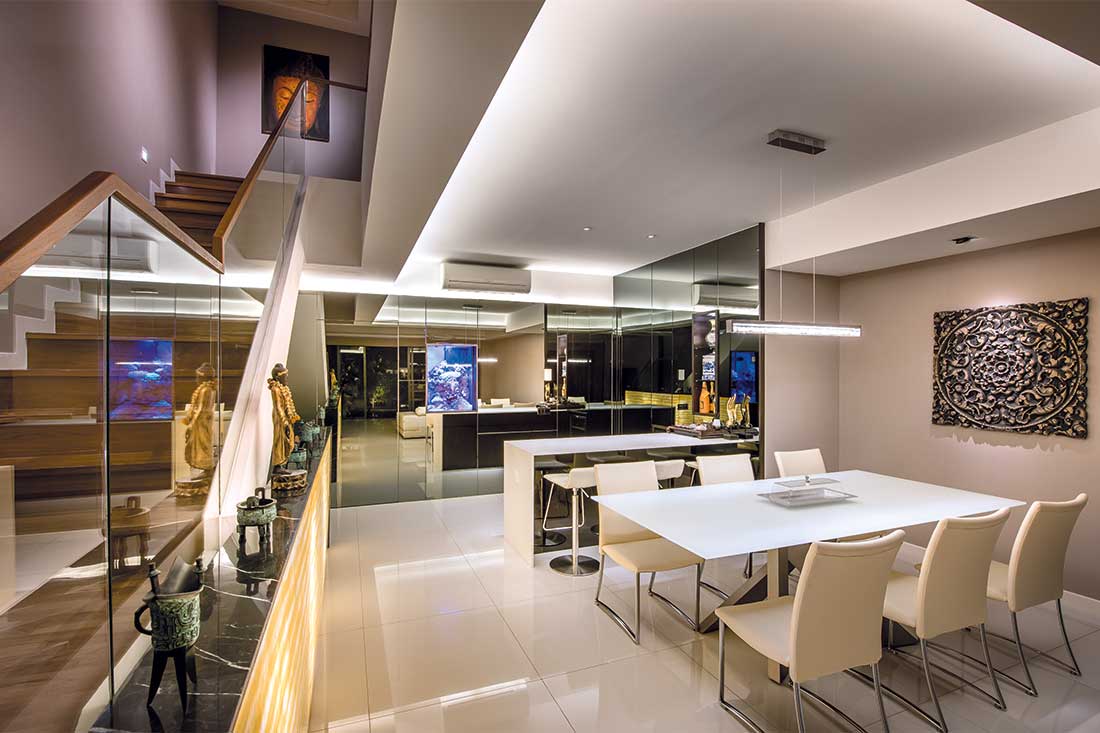 Exuding Romance: Reflecting reds, life-size mirrors, lined with small pebbles along with vibrant accents of cherry can lend an extremely romantic feel. A style recommended by the best home interior designer, if you wish to have a bathroom that spells glamour and appeal. To increase the edge a little more, golden is the best friend for the base scheme. This kind of fascinating bathroom style can also be used as a striking contrast to the rest of your house so as to make it look like a door to a different world.
Let the Tiles Do the Work: Sultry tiles can up the bathroom game several notches higher. Emerald greens or cobalt blues, they add an unmatched glamour to everything and light up the space like nothing else. The counter, bathtub, and window-frames to go with such a sparkling space are the marble whites and reflecting floor tiles. When the light shines and the weather changes the surroundings, the natural filters changes the atmosphere of a beautifully tiled bathroom automatically.
Soft Vintage Florals: Elaborate floral walls with soft pastels are a timeless beauty especially for a bathroom that reflects softness and comfort. The best-complimenting tub for such a bath style is an ancient style deep bathtub with the brass-colored curved faucet. Other companions of a vintage floral bathroom are a sleek sink, powdered accessories and light-textured flower vases like decoratives. You can also re-imagine a floral bathroom with different shades of warm and cool colors from time to time.
Bathroom designing ideas are an important part of the modern house designing process and a seasoned house designer will always recommend for the same. So, when you are in talks with the best home interior designer, don't forget to plot a dreamy bathroom to complete your house that speaks of charisma and elan. Get to know about the most trending bathroom designs and decoration ideas online to help you arrange your new bathroom in an even better way.